A few weeks back, I got an email with the subject line: "Congrats, Evan! You're Invited to Publish on LinkedIn"
At first, I was confused.
Every time I log in to LinkedIn I see a feed of articles like, "The Top 5 Things You Should Never Do at Work" and "Returning to Work: Some Hard Truths for First-Time Mothers".
Why the hell they'd want me to write content like that, I have no idea.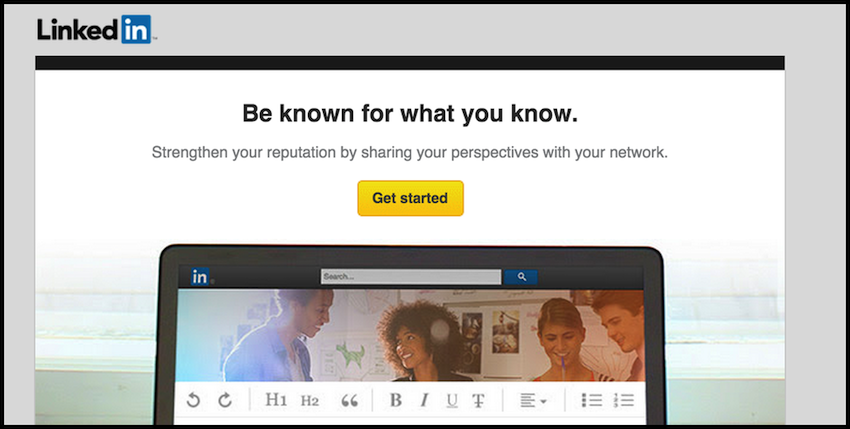 After a little digging, I found out that LinkedIn Pulse (LinkedIn's publication) had just opened up its publishing platform to all 300 million users, and I no longer felt special.
But being a writer, copywriter, and someone who works in digital content, my curiosity was piqued. I wanted to find out what it was like publishing on LinkedIn, what the benefits might be, and whether this sort of "fledgling" platform would actually be worth anyone's time.
---
Getting Started with LinkedIn Pulse
---
The first thing I noticed when trying to publish a post on LinkedIn was that there's a little bit of confusion about what "Pulse" really is.
Going to linkedin.com/today takes you to this somewhat personalized Pulse landing page that curates content for you based on the LinkedIn "Influencers" you follow. You can also browse Top Posts here and Discover content by topic. Weird thing is, I never knew I was supposed to be following any Influencers on LinkedIn (nor did I know that LinkedIn Influencers were a thing).
Either way, from the Pulse homepage there don't appear to be any clues about how to publish your own content. To do that, you need to go to your standard LinkedIn home page and look inside the Update box:

Clicking that little pencil there will take you away from the Update composer and take you to the Pulse publisher.
From there, you get access to a pretty standard looking editor where you can create whatever kind of post you want.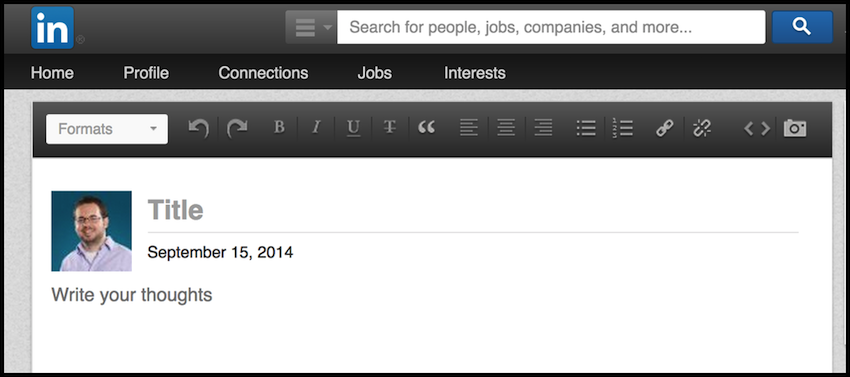 ---
How to Publish on LinkedIn Pulse
---
For experimental purposes, I took an old blog post and made some quick adaptations so that I could repost it on LinkedIn Pulse. I just wanted to get an idea of how publishing on LinkedIn actually works -- is it like Facebook, where the content is served to a certain number of your friends/connections and that's it? How does a post get added to a relevant category like "Leadership & Management" or "Big Data"? Who decides that?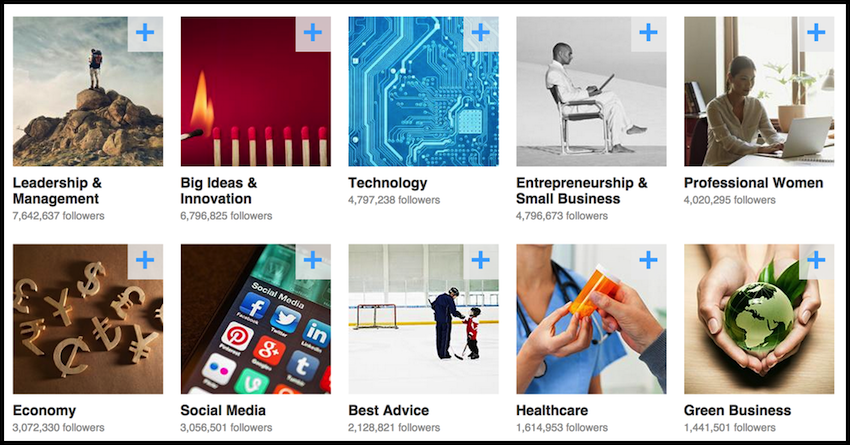 I published my first LinkedIn post, 3 Things Being a Writer Has Taught Me about Rejection on September 6. Then I sat and waited to see what would happen.
I purposefully didn't make an effort to promote this post on my own. I wanted to see what kind of organic reach LinkedIn was offering new writers. The one thing I did, though, was Tweet my post to Pulse using the phrase "Tip @LinkedInPulse" -- according to their Social Media Editor, they actively read these Tips to find great content to Retweet and share.
"Rejection is a fake smile, not a frown" & other career advice. http://t.co/8wroCpRIdY Tip @LinkedInPulse

— Evan Porter (@esporter) September 8, 2014
(They did end up Retweeting my post, which tells me I either wrote a brilliant post and social share, or they're so new that they're still Retweeting just about everyone who reaches out.)
Today, my post sits at about 300 views, 8 Likes, and 1 comment. That's about as deep as the analytics go here -- no idea where these "views" came from, who read versus browsed, or what a Like actually means for the post's reach.
It's also worth noting that at some point, my post was filed under a category called "Careers: The Next Level".
Again, I have no idea how it got there and what the ramifications of that might have been.
---
Pros of Writing on LinkedIn Pulse
---
It's hard to evaluate a publishing platform that hasn't quite found its way yet, but I think just based on my minimal experience (to which I applied minimal effort), there may be some promising signs here.
LinkedIn Pulse is fertile ground. They're trying to convince people to blog with them and post content to Pulse as opposed to posting on Quora, Medium, or personal blogs, which means that they're doing their best to give writers reach and exposure. I mean, I didn't promote my post at all, and I have a pretty paltry LinkedIn network, yet I still wound up with 300 views on my post.
With any effort at all, that number could easily have been way higher. The fact that LinkedIn pulse is new and not crowded yet makes it worth exploring. (Tweet This)
---
Cons of Writing on LinkedIn Pulse
---
Of course, the downside of jumping on the bandwagon early here is that you risk spreading yourself too thin, content-wise. Unless you're lucky enough to be a full time writer, you have to pick and choose where you focus your efforts. Frankly, most of us don't have time to publish on every available platform with any level of frequency or quality.
How many promising new platforms have come along, offering writers reach, exposure, and support, only to tank in a matter of months, or board up the windows in favor of working with brand name writers exclusively?
That said, whether or not LinkedIn Pulse is truly worth your time remains to be seen. (Tweet This)
---
---