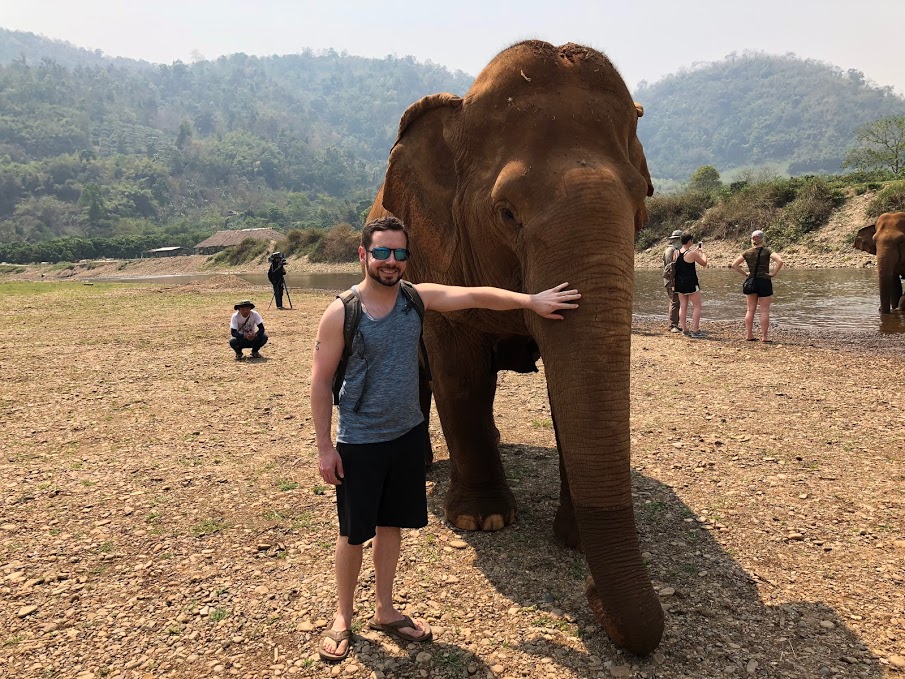 Evan was most recently a writer — and a pretty good one, if he doesn't say so himself — at Upworthy from 2015 to 2018 (he also worked briefly as an Editor, but found he just missed writing too much). Before that, he spent three years as Lead Copywriter and Director of Content at Nebo, a digital marketing agency in Atlanta.
These days he's living the self-employment life as a full-time blogger at Words By Evan Porter, LLC.
He runs two successful niche websites where he writes awesome, helpful content and learns as much as he can about SEO, traffic monetization, and audience building.
Blogging, Publishing & Internet Marketing
I spend most of my time running a portfolio of content sites. You can read more about those (and how much money they make, whee!) in the Blog section of my site.
I have been interviewed about these endeavors and featured on:
Niche Site Project & The Doug Show
The Do You Even Blog Podcast
Bamboo Chalupa Digital Marketing Podcast
And quoted in articles like:
21 Actionable Tips for Social Media Traffic
The 42 Best Free SEO Tools
How to Create a Successful Online Business
17 Link Building Experts Share Their Best Strategies for 2020
Creative Writing (Fiction, Screenplays, Essays)
I spend most of my time writing and editing informational/transactional web content, so I like to feed my creative soul whenever I get the chance.
I've written a handful of feature film screenplays. Of note, my action thriller script called LATE won the Bronze prize at the 2011 PAGE Screenwriting Awards.
It was shopped around "town" for a while but currently sits gathering dust in an old Google Drive folder.
I've written some cool essays and first-person stories. An experiment in answering "How are you?" honestly to strangers turned into an exploration of modern masculinity. A plane trip with my late father inspired a piece about life with Parkinson's Disease.
And I'm currently working on a series of novels about being a modern dad in America. Stay tuned for more about those!
Other Writing
In a former life, I was a copywriter, content strategiest, content marketer, etc.
I've also done a ton of freelance writing gigs. Some ghostwriting, others with a byline.
You can see more samples of all of the different types of writing I've done at the link below.
---