When I'm not writing novels, I have to pay the bills somehow.
And I'll admit, I do occasionally like writing something that doesn't take a full year to finish.
My work has been all over. I spent a few years in marketing as a copywriter and content marketer, where I eventually ran my own team, set strategy, and helped younger writers hone their craft. Then I moved to Upworthy where I spent 3 years curating, writing, editing, testing, and packaging some of the most viral content you've ever seen.
Before, during, and in-between I've run my own blogs, done contract work for The Onion, placed 3rd in an international screenwriting contest, and done a ton of freelance work.
Scroll down to read just a couple of my favorite pieces.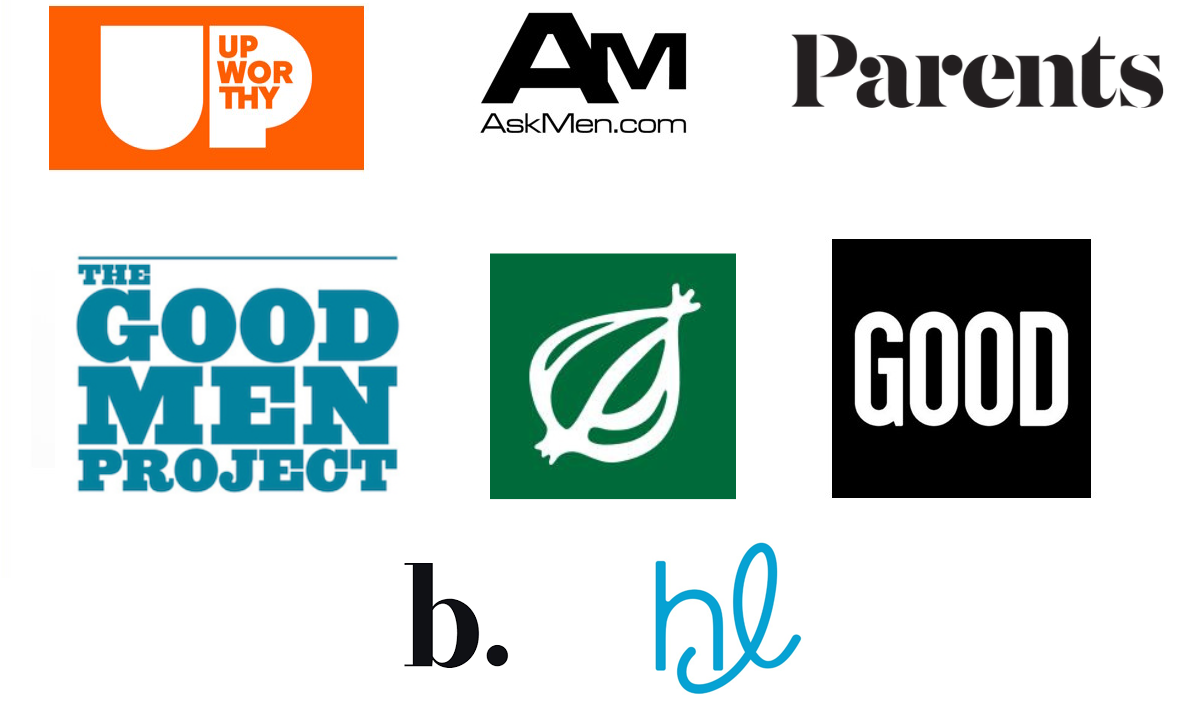 ---
I spent a week sharing my feelings with everyone. Here's what happened. (Upworthy)

This was an experiment in life and writing. I wanted to take click-baity, experiential writing and add actual substance and meaning to it. This piece on men's emotions and society is what I came up with. Oh, yeah, and it got over 100,000 pageviews.
---
Why won't kids admit they're tired? (Parents Mag)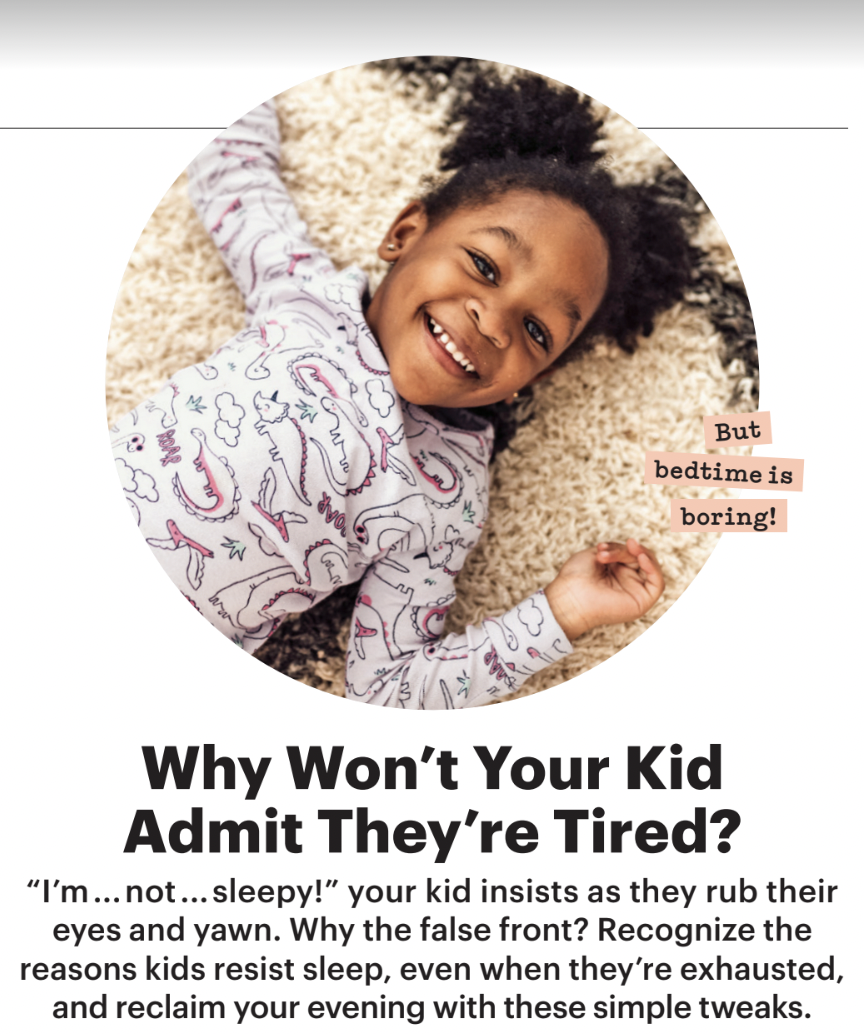 My first piece for Parents Magazine, and I think one of only a few things I've ever written to appear in print! This article was published in the September 2020 issue of Parents Magazine.
---
Things I'll Teach My First Kid (Or, 14 Reasons Why I Suck) (Medium)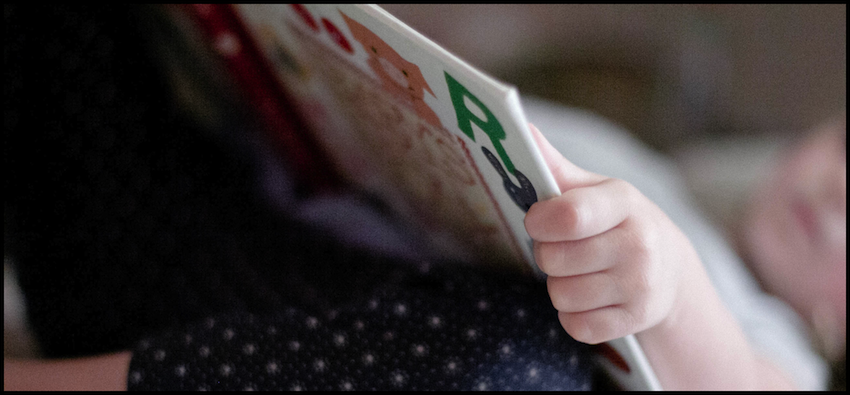 An essay on impending fatherhood, and why I should DEFINITELY not be allowed to be responsible for another human being. (At least that's what I thought at the time!) This one went viral and landed placements on a number of big publishing sites.
Also featured on:

---
Tired of being humiliated, these girls fought the school dress code. And won. (Upworthy)

This was a dinky little blurb on a local Portland news site when I found it. After a ton of research, interviews, and work on the narrative, I put a snappy headline on it and turned it into a 300,000+ pageview powerhouse.
---
One State Wants To Give New Parents More Money And More Time Off Than Any Other

My first piece for GOOD Magazine took a look at Washington state's new paid family leave law and why it's awesome for all families.
---
What It's Like to Do Prenatal Yoga... As a Man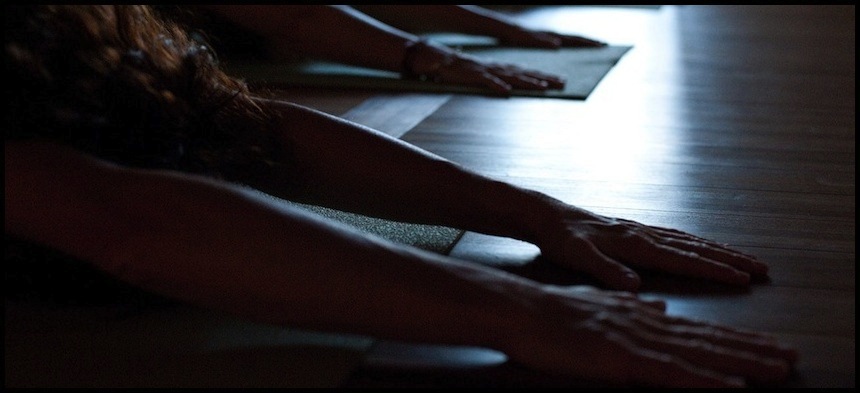 An essay on stretching limbs and perspectives.
---
The Man My Dad Was Supposed to Be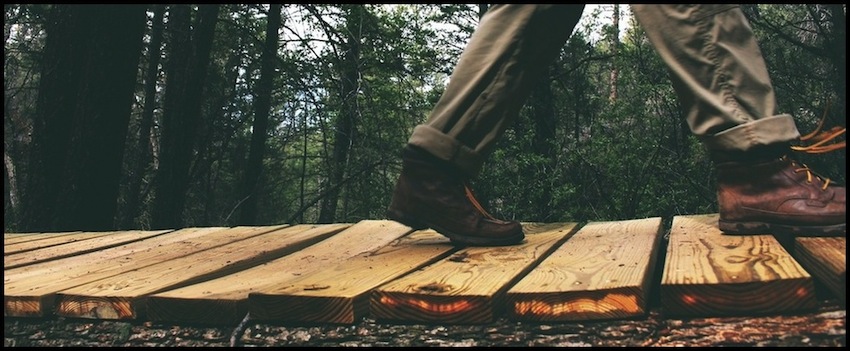 A short story I wrote about my dad, Parkinson's Disease, and what it means to cherish the good moments we have together. Published in the Human Parts collection.
Also featured on:

---
Judge Rules White Girl Will Be Tried as Black Adult
I worked as a Contributing Writer for the launch of The Onion News Network's first TV show back in 2011. The experience was incredible and one of my ideas even made it to air! Note: I didn't write the script for this sketch, just the concept and a few of the jokes.
If you'd like to know more, I'd really love to hear from you and chat about how we might be able to work together. You can reach me at esporter113@gmail.com