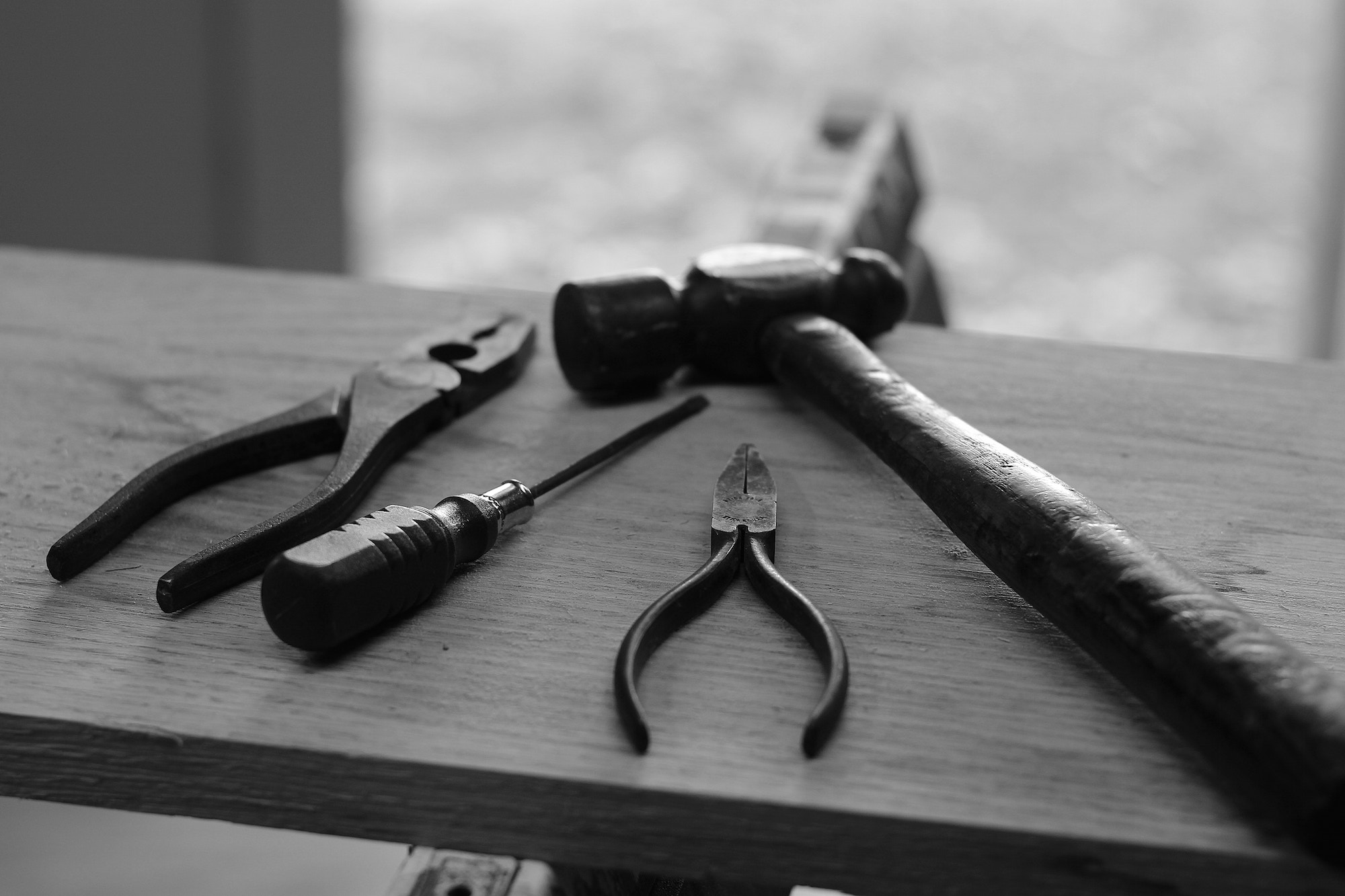 One thing I love about blogging and affiliate marketing is that the overhead is extremely low.
It costs only a few bucks to start a brand new website, and most of the tools you need to get started are free or cheap.
The only thing you really have to put in to it early on is your time.
However, there are a few things you'll need. As someone who runs two pretty high-traffic, successful websites, here are my favorite blogging and affiliate tools to keep them running smoothly and growing day in and day out.
Some of the links below are affiliate links and allow me to earn a commission from qualifying purchases. However, I personally use all of this stuff and am a paying customer.
---
Domains & Hosting
Let's start with the simple stuff:
I get my domains from GoDaddy if and when I need to grab and park one.
However, it's often simpler if you're first starting to simply package your new domain name with a hosting account.
For basic hosting when I start a new website, I always use Bluehost. It's really cost-effective and reliable when you're first starting out.
When my sites graduate to 50,000+ pageviews per month, I start looking for more robust hosting solutions.
I've been really happy with InMotion VPS so far for high-traffic hosting. The uptime has been great and anytime I've had an issue, their customer support chat has been quick to solve it.
It's extremely cost effective if you have a lot of traffic, especially in comparison to white glove managed hosting solutions. If you have a growing site but aren't ready to shell out several hundred dollars per month to host, try InMotion VPS.
Check out GoDaddy for cheap domains.
Check out Bluehost for quick, basic hosting.
Check out InMotion VPS for affordable high-traffic hosting.
---
Video & Imagery Stuff
I created custom header images for almost every post I write.
That means I need stock photos and a basic editing tool.
I'm also creating YouTube videos and short videos to insert into my MediaVine player for more ad revenue.
My favorite tools for all of this are:
Storyblocks - I have an unlimited subscription and it's outrageously affordable. Tons of stock photos to choose from, and you have no idea how handy a stock video library is if you're doing video work. There are even great video templates in there you can use to save yourself editing time or money.
Kapwing - I use Kapwing to create captions for my videos before I upload them to the MediaVine player on my site. Those in-content videos play without sound, by default, so it's really a best practice to have captions. This process is annoying, but Kapwing does most of the work with auto-captions that only take a few minutes to clean up.
Canva - Simply put, having Canva basically takes the place of hiring a lower level designer. There's an insane amount of high-quality templates you can use for blog headers, YouTube thumbs, Instagram stories or YouTube shorts, quote graphics, and more.
---
Wordpress Theme
When I first start a new site, I'll stick with a basic free Wordpress theme for a while.
(2017 is my favorite free theme.)
The truth is, no one is going to come to your site for at least a few months. All you need is something that works, looks halfway decent, and lets you focus on publishing good content.
After your site starts to really grow, you may want to invest in a paid theme. The reasons being, paid themes:
Usually look better
Often are updated frequently
Are more customizable
Don't get hooked in by one of these huge, bloated themes with lots of fancy add-ons and plugins. You want something lean and clean that keeps the focus on the content.
I use GeneratePress on both of my niche sites. One affordable license covers unlimited sites and there are a ton of beautiful templates you can steal, all without any of the bloat you see in other premium themes.
These are my two favorite templates right now: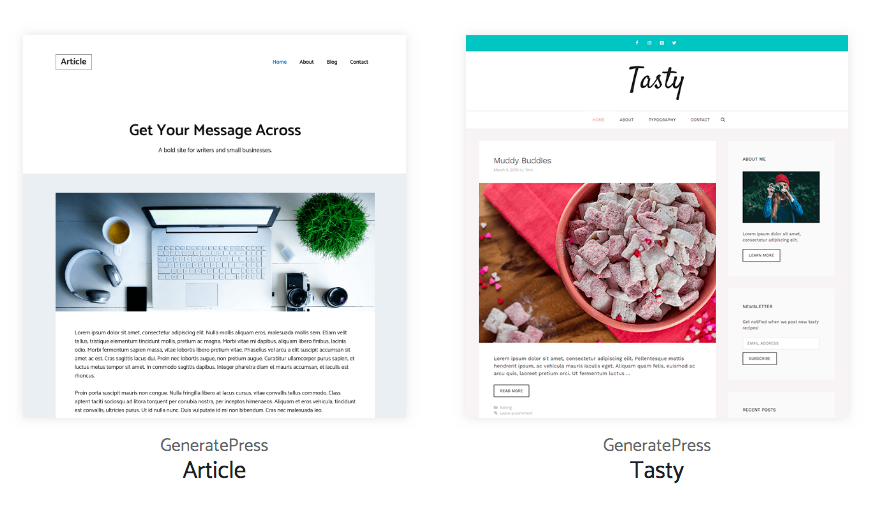 Check out GeneratePress here for clean, professional looking sites.
---
Keyword Research & Competition Analysis
For keyword research, I often like to keep things really simple.
I use Google search itself, relying mostly on auto-suggest & Related Keywords to find new ideas.
I'll get quick volume estimates using a free tool called Keywords Everywhere.
It inserts search volume estimates right into your search results pages, so you don't have to switch between windows. It's pretty damn cool!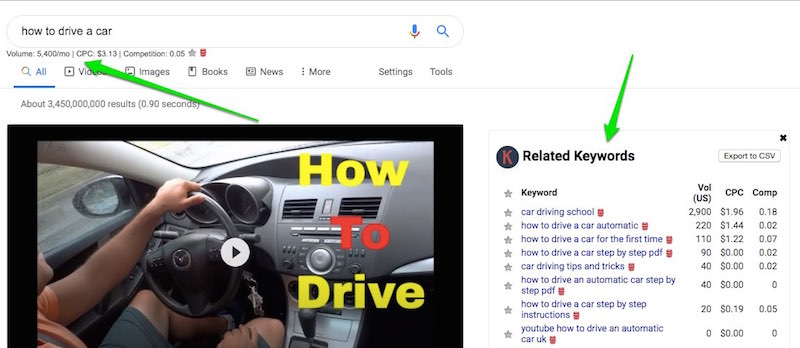 Check out Keywords Everywhere for free here.
---
I'll add more tools and apps to this list as I discover them. I only recommend things I personally use and endorse!
What are your favorite can't-live-without tools for blogging and online marketing?