4 things from October 2023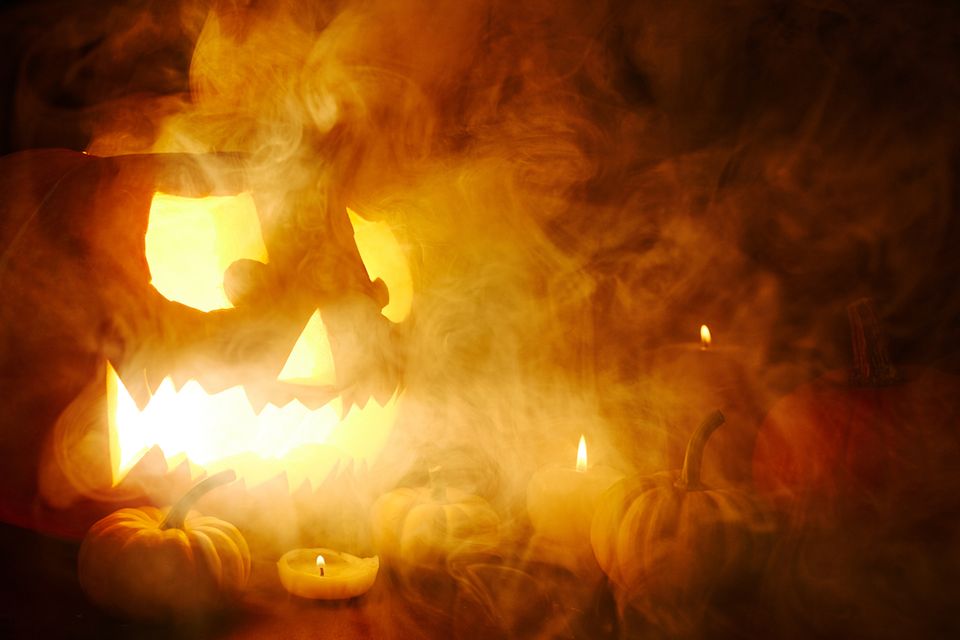 I feel like every time I do one of these monthly updates I say something like, "Woah, is it [insert month] already?!"
Time just seems go to go faster and faster.
That's kind of scary, but when it comes to the book, incredibly exciting! As of this writing, we're 218 days away from Dad Camp hitting shelves and rocketing closer each day!
October was a jam packed month— had to bump this post up to FOUR whole things. Here's everything that went down.
One. First Pass - Done!
About midway through the month I got a really exciting email from my editor.
Inside were the "first pass" pages for Dad Camp.
That's a giant pdf of the entire book, each and every page designed and laid out and ready to roll.
From that point, I had two weeks or so to go through and make any final changes, catch any last-second errors, and make sure everything looked the way it should.
I printed the document out so I could go through it by hand, and WOW was it gorgeous to behold.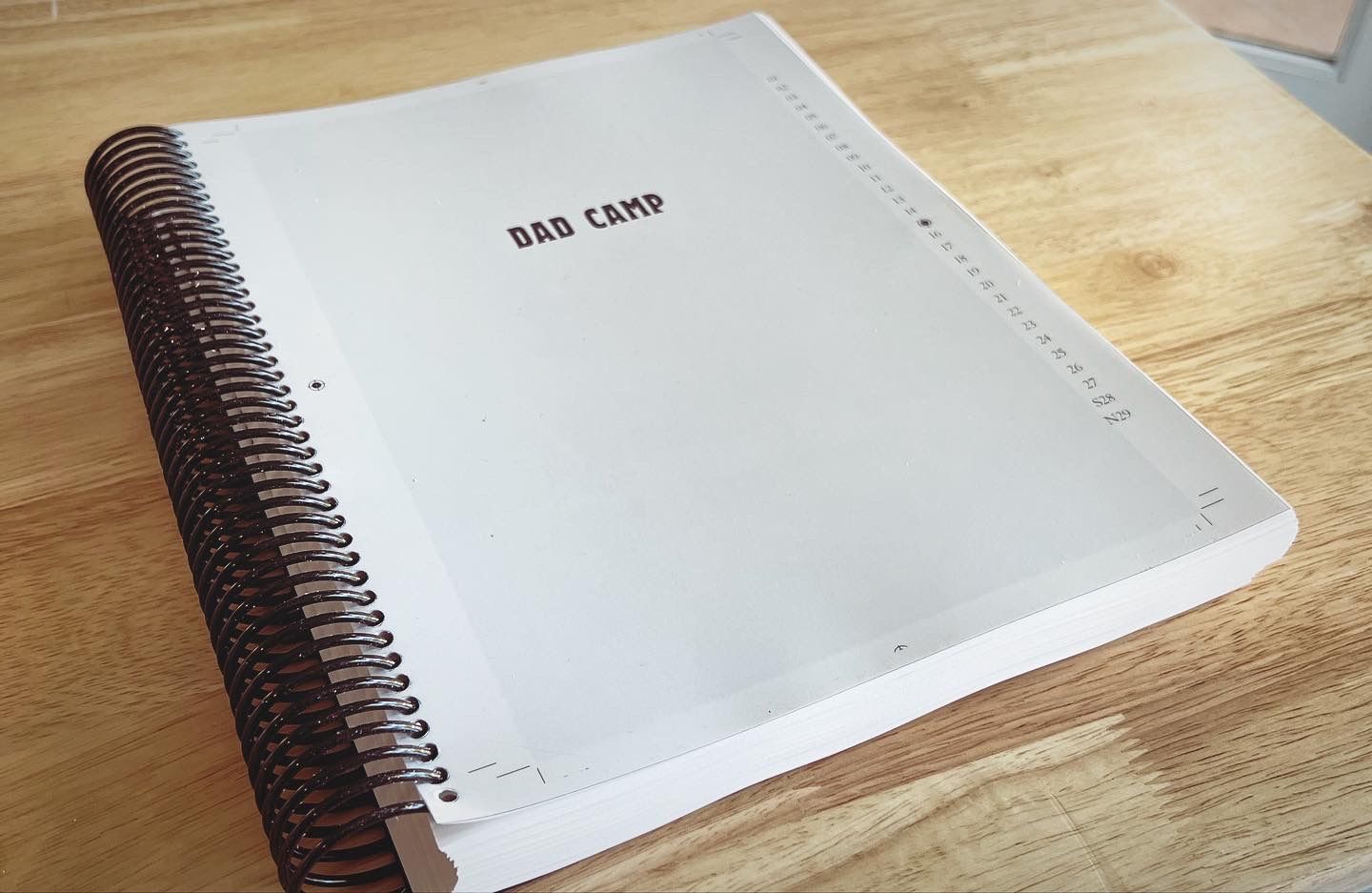 In the end, I made about 40-50 notes (which then need to be transferred to a pdf in a very specific way). Believe it or not, there were still a fair amount of typos, missing words, and commas in the wrong place.
I also ran into a couple of lines that made me cringe. Funny how your own writing can do that. You're not supposed to make big changes at this stage, but I couldn't help tweaking a few areas.
The team at Dutton also had a few proofreaders going through at the same time as me to make sure we caught all the errors before we go to print.
Two. Cover Reveal and Preorders Live.
I told you last time around that we finalized our cover for the book.
But we couldn't share it yet!
There's a few timing considerations you have to account for. The first being that the book was officially listed on the Penguin Random House website, but it takes time for that data to feed out to all the different retailers where you can buy the novel (Amazon, B&N, Bookshop.org, Target, Walmart, etc.)
The Dutton team wanted to make sure pre-orders were up and ready everywhere before we officially "announced" the book and revealed the cover.
But I'm happy to say we finally got to share our gorgeous cover with the world on October 30!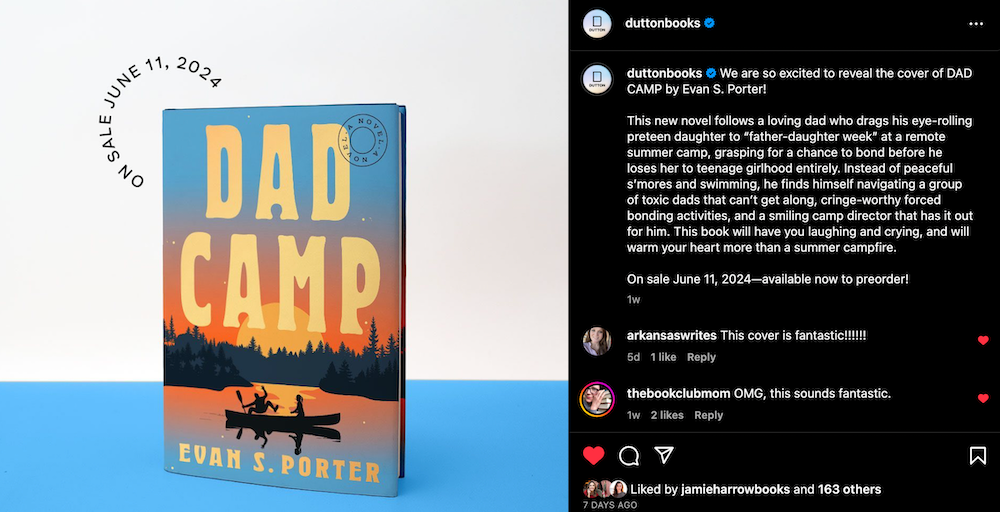 The cover reveal was an amazing moment.
It's been over a year now since we got the book deal and began this long publishing process. But for the most part, it's all been done quietly and behind the scenes, without much hard evidence in the real world that the book exists at all!
There's just something really cathartic and validating about officially pushing the book out of its little nest. Though it's not in stores yet, it's really starting to feel like it's out of my hands and beginning to find its way in the world.
You can pre-order your copy of Dad Camp (in beautiful hardcover) wherever books are sold :)
Three. DRCs on Edelweiss and Netgalley.
And speaking of the book being pushed out of the nest...
... people may be reading it right now, as we speak!
Yes, digital review copies are available on Edelweiss and Netgalley.
Right now, you can request a copy of the unproofed ebook and leave me a glowing review.
This is, no lie, kind of freaking me out. The first early reviews will start rolling in any day now and it's about time for me to figure out what my boundaries will be with places like Goodreads, Netgalley, Amazon reviews, etc.
But for now, it's also very exciting!
In fact, my book has popped up on the "Most Requested" in a few spots on Netgalley, which I'll take as a sign the cover reveal was a success!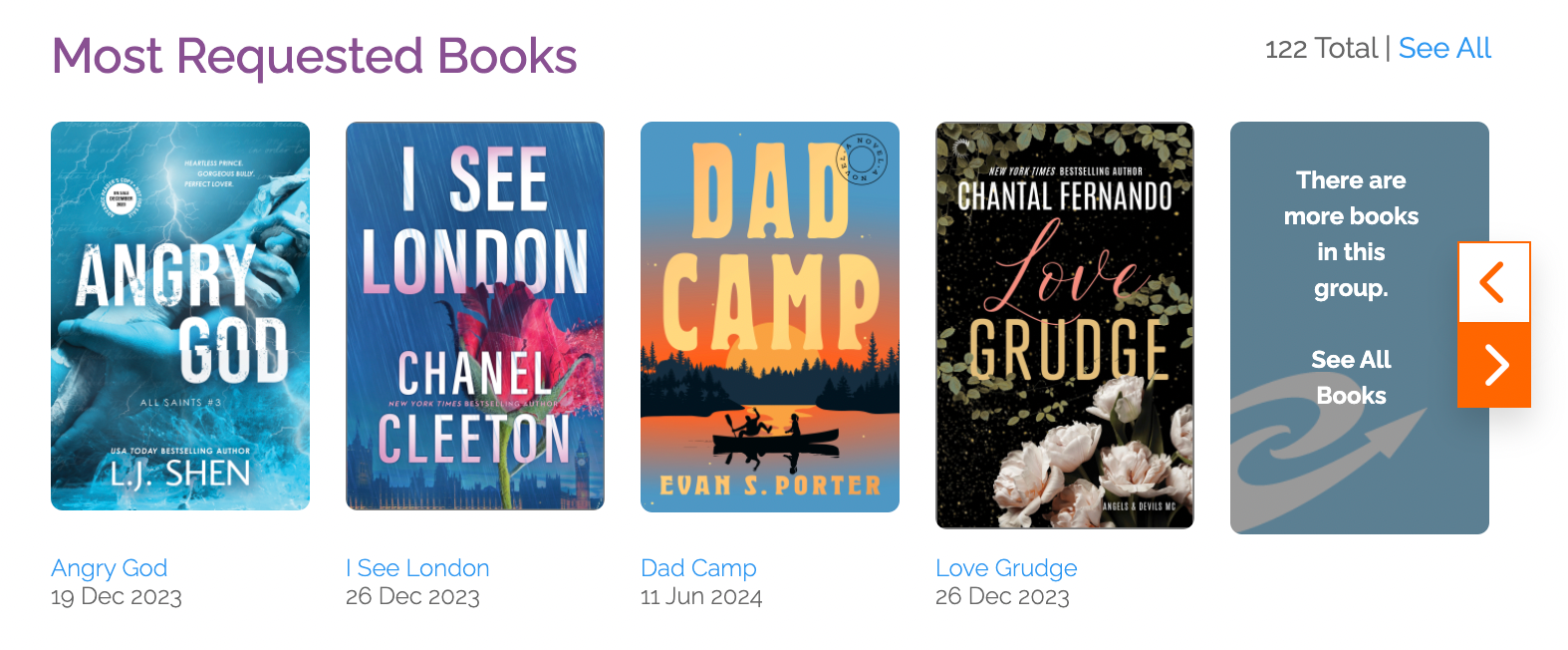 Four. Blurbs!
Finally, during the month of October we began and finalized our blurb list.
That's a list of authors, influencers, celebs, etc. that we want to send an early copy of the book to in hopes that they'll provide a short review.
You know, those one-liners that get printed on the book jacket to try to get browsers to stop and buy!
Our list is awesome. I'm biased, of course, but there are some truly OUTRAGEOUS names on the list. Major, major heroes of mine.
The requests went out this week. Yikes!
Stay tuned on this, can't wait to see who we can get to read.
What's next?
Right now I'm going over a few notes and comments the Dutton proofreaders found while going through our first pass pages.
But the book is almost done. Like done done!
After that, hopefully we'll have some blurbers reading, but I suspect things will actually be pretty quiet until early next year when marketing/publicity properly begins.
HOWEVER – word on the street is we'll have physical galleys/ARCs (advanced reader copies) in before the end of the year. Keep an eye on Instagram and I'll share that as soon as I see them!
Bye for now!