My debut novel DAD CAMP is available for pre-order + COVER REVEAL!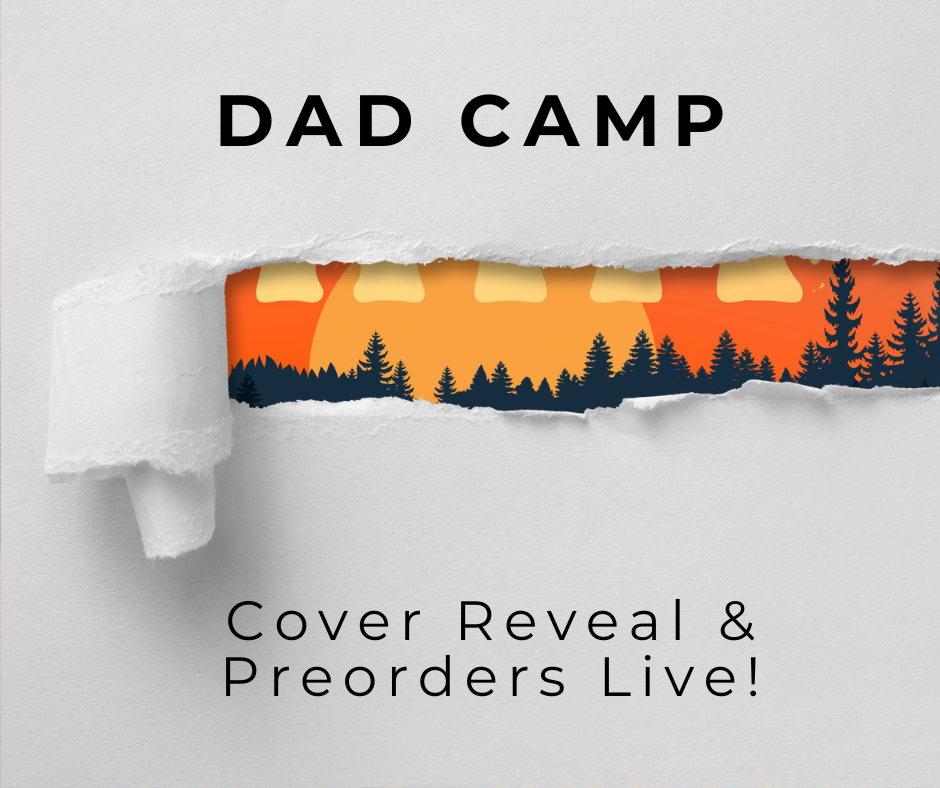 Hi there!
Just popping in to let you know that my debut novel Dad Camp is officially available for pre-order!
Visit the book listing on Penguin Random House and you'll see lots of links — you can pre-order from many different retailers including Amazon, Target, B&N, your local indie (via Bookshop.org) and many more.
The choice is yours!
Oh, and, while we're at it...
HOW ABOUT A COVER REVEAL!?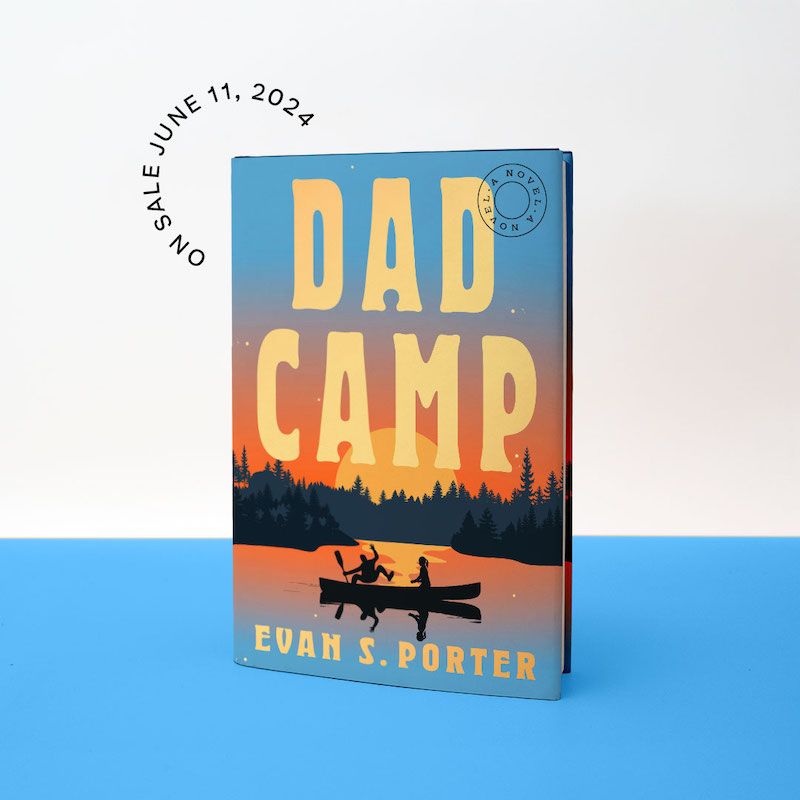 LOOK AT THIS BEAUT.
I've been waiting for what feels like a very long time to show this cover off.
So excited to finally be able to shout about it from the rooftops.
The process and journey to get to our final cover was really smooth and fascinating, maybe one day I'll see if I can show the early concepts and talk about how we got here.
But really, it didn't take long! The Dutton team nailed it from the very beginning.
Just a few things I love and want to highlight:
The sunset. The colors, my God. I can just stare at it forever.
The main font. An all-timer, reminds me of camp and old vintage postcards.
The "A Novel" stamp. An incredible touch, really gives it even more of an old postcard vibe.
John (the main character dad) falling out of the boat. Hilarious, surprising, and a perfect contrast to the sentimental glow of the rest of the artwork.
What do we think? Do we love it?
I'll drop in again soon with a recap of everything that's been happening — which is a lot!
For now I'm just here to show you this incredible cover and convince you to buy my book early.
Pre-orders are really important for authors, especially debuts.
Why pay money now for a book you won't receive for ~7 more months?
There are a few reasons!
Pre-order numbers can help bookstores and libraries determine how many copies of a book (if any!) they'll stock. Good pre-order numbers can mean more of my book in stores, maybe things like better placement in stores, etc.
Pre-order numbers all count toward first week sales. Best-seller lists like the NYT are definitely lofty and not super likely for a debut like me, but every little bit helps!
If you're able to order from a local or independent bookshop, you get to support your favorite author (that's me, right?!) and a small business all at once! It's harder for indie bookstores to move large numbers of books, so a guaranteed sale helps lower their risk when they order stock of my book.
Other ways you can support me and my book before it comes out.
Request that your local library order a copy
Add it to your Goodreads "Want to Read" and relevant Shelves
Request an advanced readers copy through NetGalley
If you do read early, leave a review on Goodreads, NetGalley, Amazon & other major platforms
Share the cover all over social media!
Thanks gang! I appreciate it more than I can possibly express.