3 things from August 2023
I was looking for a cover image for this blog post and my instinct was to look for "Fall," because August, you know?
Unfortunately it's still 117 degrees here in Atlanta every day. So back-to-school or not, Summer it is.
August was crazy, you guys. In the best possible way.
Staying patient through this process has been pretty tough at times. There have been many long months of quietly working on the book and not much else. It's easy to forget I got my initial offer about 10 months ago!
But finally, and suddenly, A LOT OF STUFF IS HAPPENING.
Here's an update.
(If you're new here, here's the elevator pitch for DAD CAMP, my adult contemporary/commercial fiction novel coming out next summer: A trying-his-best dad takes his aloof 11-year-old daughter to Daddy-Daughter summer camp for one last week of bonding before he loses her to teenagedom forever.)
One. COVER ART.
I'm so excited about this I could do a backflip.
(I won't, because I can't.)
In early August I got my first look at some potential cover art for DAD CAMP, and a few short weeks later, we whittled it down to the more-or-less final cover.
I wish so badly that I could post it here, and everywhere. Soon! But not yet.
All I can say is that the initial concepts from the Dutton team were absolutely fantastic, and all it took was a few small tweaks to get it perfect.
It is absolute magic to see words you made up on a page turned into actual visual art. So wild.
I'm really lucky. I've heard a lot of horror stories from authors who didn't love, or even flat-out hated, their cover, or felt like their voice and preference wasn't accounted for in the process.
That wasn't my experience at all, and I'm so grateful to my editor and the Dutton team. I just keep staring at the cover art — it's my desktop background now — and it's seriously impacting my ability to get anything else done.
I'm hoping I can do a reveal by early October or so. Stay tuned!
(Fun thing: I did privately share the cover with some other debut author friends and it got a HUGE response. I think we really hit a home run.)
Two. Copy Edits.
Sometime last month we officially wrapped developmental edits on DAD CAMP and sent it off for copy editing.
A few short weeks later, I had a document in my inbox that looked like my manuscript, but it had been significantly jazzed up! (And marked up.)
What was fun about getting the copy edited document back was that it had seen some typeface changes, layout changes, and even had a copyright page. It was starting to look suspiciously like a real book.
Even more exciting, the document had placeholders for my dedication, bio, and acknowledgements.
I've been hard at work going through the document the past couple of weeks, which has been a really interesting learning experience. Most of the edits are extremely uninteresting — a deleted comma here, a semicolon there, a misspelled word.
But the amazing copy editors are also tasked with things like story logic, continuity, and fact-checking. They're there to call out when something is incorrect or doesn't make sense (like if you said it was Saturday and then accidentally wrote Sunday on the same page, or used the wrong character name somewhere — both of which I did).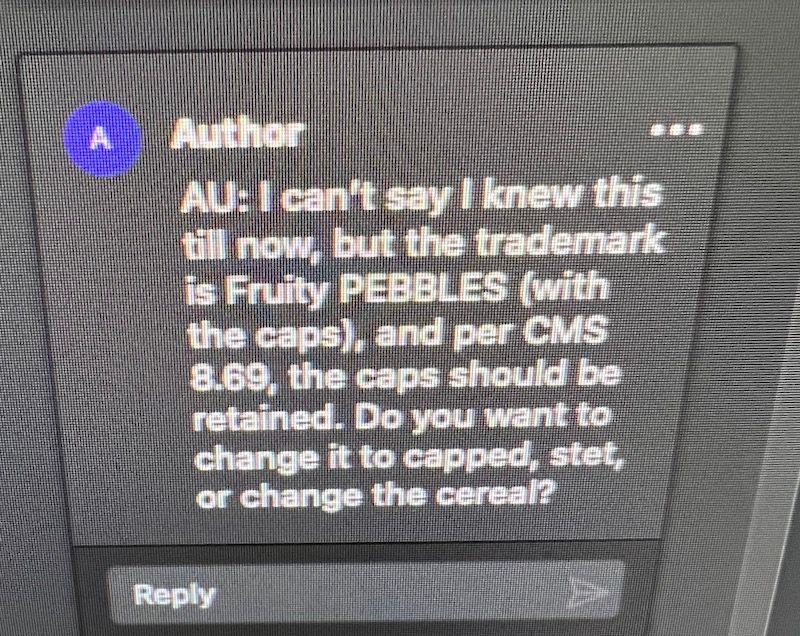 It's a really impressive final polish of the book before it goes off to the next phase, which is designed pages. THAT's when it will really look like a book, and it's just around the corner!
I'll also add that it has been really, surprisingly fun working on the Acknowledgements. I do love a good excuse to gush about the people I love.
Three. Photo shoot.
I eventually need a good, recent photo of me to put on the book jacket — and all I really have are selfies with the kids where they look cute and I look horrible, and one slightly out-of-date shot from a family photo shoot last summer.
Plus, with various unknown marketing and publicity things coming up, it wouldn't hurt to have multiple options.
So I booked myself a little photo shoot! I'm super pumped about how the session turned out.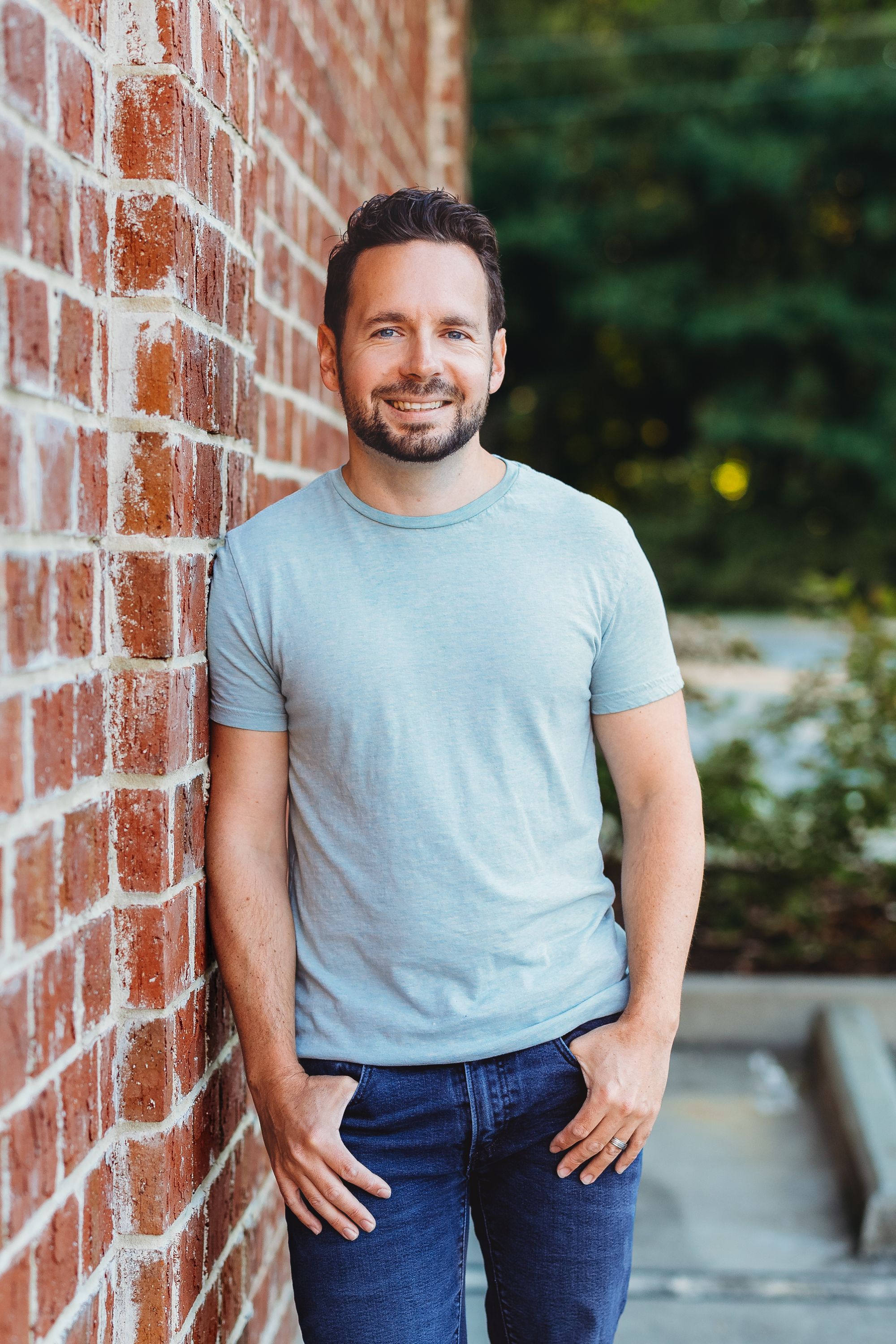 I found a local photographer with a studio nearby and sent her a few author photos I really liked. Turns out I dig the outdoor, natural light, slightly urban vibe.
I have some time before I have to pick which one I want to use in the book, but you should start seeing my face online in a few places real soon!
What's coming up next?
Now that copy edits are done and we have our cover, we'll be moving into the blurb stage: That's where you ask other established authors in your style/genre to read your book and say nice things about it.
I'm really excited for this! But also a little noivous – this will be the first time that people outside my bubble of safety are reading the book.
The listing for DAD CAMP should also start going up in the next couple of weeks on retailer websites, so keep your eyes out!
That's all for now – I only have a few more days to finish my copy edits. It'll be my last chance to make changes to the book beyond proofreading so it needs a close read. Talk soon!