3 things from September 2023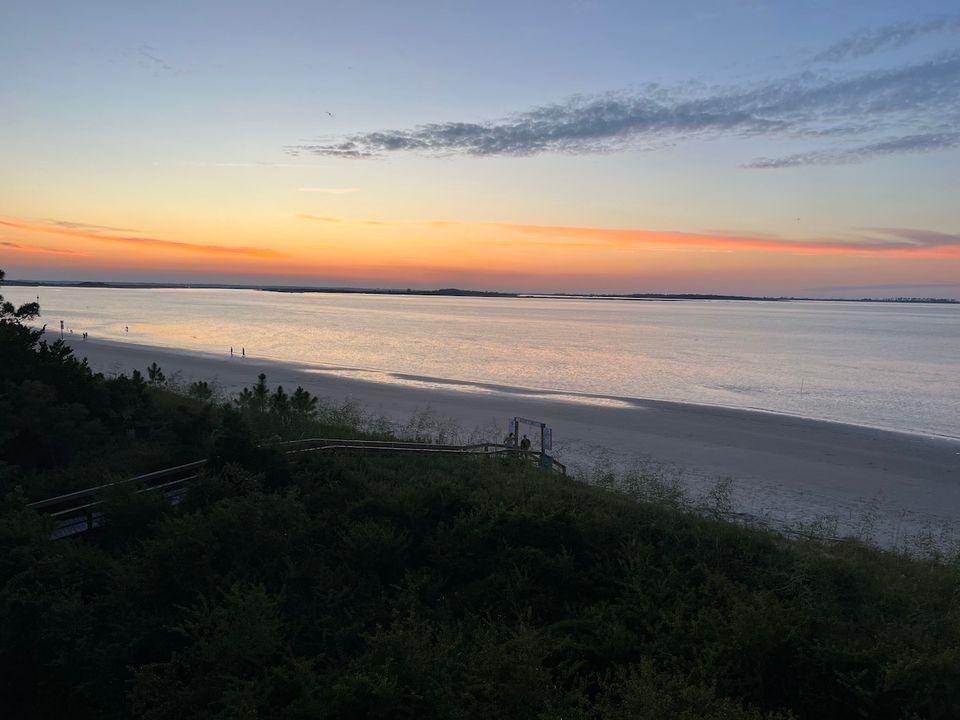 Are we here already?! September? Are you kidding me?
I feel like I just barely wrapped my head around everything that happened in August, and it's already time for another update.
Luckily, some pretty cool stuff happened with Dad Camp last month — but we're still about 8 months away from this book being out in the world.
Actually, 252 days to be exact. But we'll get to that.
Here's the latest.
One. Designed pages and final cover.
In mid-September I got a very fun and unexpected email from my editor.
If you remember from last month, I had turned in my copy edited manuscript a few weeks prior. And in that time, the team at Dutton had been busy taking the raw Word document and turning it into something that actually looked like a book.
It. Was. AWESOME.
It was all there. Title page. Dedication. Chapter headings and scene breaks. Special fonts.

It bowled me over. I was in love. All the creative choices that went into the layout were slam dunks, and after mulling over the pages for a few days, I only had a couple tiny pieces of feedback.
I can not wait to see my first pass pages — that's where you get an actual print out of the entirety of the book, fully designed and nearly ready to send off to the printer. Should be coming up very soon!
Also around this time, the sales team at Dutton got a chance to look at our cover. It's important for them to have input on it as it's their job to help position the book in the market and get it in their right readers' hands.
They loved the cover that me, my editor, and the art team had come up with but had some really interesting feedback which led to a truly AMAZING tweak.
It's final now and ready to roll.
I cannot wait to show you. Stay tuned.
Two. Official publishing date.
At some point in the process, Dad Camp got slotted in for June 18, 2024 release.
A great date! Nothing wrong with it! Perfect timing with summer and beach reads and all of that.
My only issue was that June 18 is right after Father's Day. Just seemed like a missed opportunity for a book all about a bunch of dads.
We want everyone to read this book. But I am personally really, really hopeful and optimistic that we can reach dads themselves, the hard to reach audience of dudes that don't necessarily read a lot of fiction because they don't always see themselves in it.
That means someone might have to buy it for them LOL.
So I've been lobbying to move it up if at all possible, and I'm incredibly grateful to report that I was heard and heeded!
Right now Dad Camp is scheduled to come out on June 11, 2024 — plenty of time to get on those juicy Father's Day displays, online roundups, etc.
I think it could make a huge difference in those crucial first week sales.
A lot could happen between now and then, dates can change, but right now that's a publishing date I'm super happy with.
Three. Writing new things is hard.
I've been really busy working on Dad Camp edits and other things for a good chunk of this year.
There's also the little matter of my regular job that pays the bills.
Plus, I'm reading as much as I can and staying active in writing circles/communities, especially with other 2024 debut authors like myself.
All that to say, making progress on my next project has been a struggle.
It's not just the busyness, though. There's something tangibly different about a second book once you're a published (or soon to be) author.
For starters, there's a pressure to live up to the fact that you're a published author, and even improve on what you did the first time around. All the while, feeling a bit burnt out and like you "emptied the chamber" with the first book, so to speak. It can be hard to find that inspiration and joy again.
I'm finding that what worked for me the first time around isn't working as well. The places and times I wrote Dad Camp aren't clicking right now. I'm in a completely different phase of life and emotional headspace. It's all so different!
I'm chugging along and eager to be able to firmly announce my next move, but also trying to give myself a little grace, remember that it's OK if it takes some time. Whatever I write next has to feel right and has to have the same love and energy I poured into Dad Camp.
It's not easy, but I will get there!
What's next?
So much!
Like I said, hopefully I get to show off our amazing cover very, very soon.
I should be able to see pass pages sometime pretty soon, as well, which is like a final proofread of the book along with double-checking that the layout looks good. It's also like the last, last, last chance to make any changes to the text. Eek!
And in one final note, I have my first author event coming up. I'll be doing a panel at the Georgia Libraries Conference with a few fellow GA-based debut authors, all about how libraries shaped us as writers and readers and how important libraries will be to the next generation of authors.
It's going to be a ton of fun, stay tuned for a recap!